MOVE: Monte Ocre Vertical Event – San Felice d'Ocre (AQ) – October 18, 2020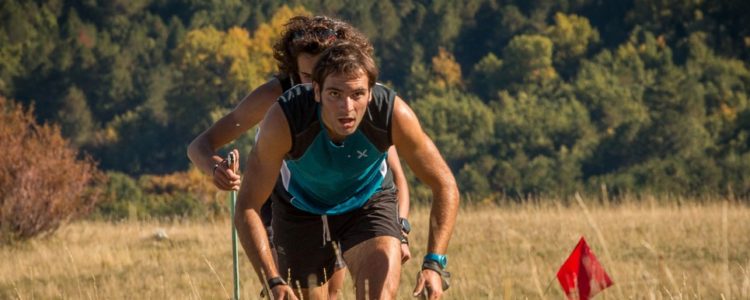 EVENT INFO
The eighth edition of the MOVE, Monte Ocre Vertical Event, 8th Memorial Davide Cerini, organized by the Social Promotion Association "LA SOLAGNA", coordinator on the same weekend of the same, will take place on Sunday 18 October in San Felice d'Ocre (AQ) Chestnut Festival.
The race will be valid for the ABRUZZO VERTICAL CUP HOKA 2020 trophy!
For those interested in participating in the event but not in the race there will be a non-competitive walk "On the Ocre paths " that will start an hour before the Vertical.
Also for this edition, we will have a MINI VERTICAL (Under 12). A small race on the first part of the track (about 600m) to bring the little ones closer to sport and nature. Prizes for all participants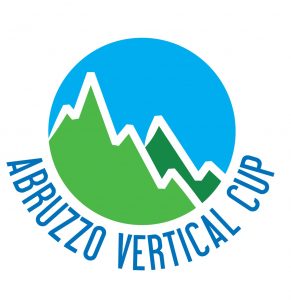 PATH (click here for video track link)
Departure in line from the village (780m). Following a fascinating path initially with wood and stream, you get to the summit called "red earth" on the right side of Monte Ocre through mixed terrain and variable vegetation, after 1000m D + and about 5,300m with a breathtaking view of the "Conca Aquilana" basin and on the Gran Sasso Group.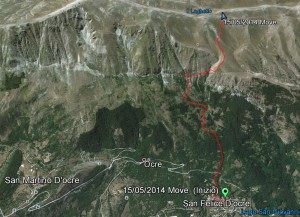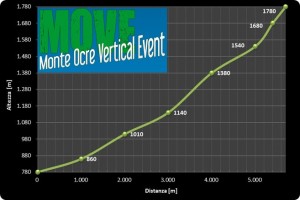 REGISTRATIONS
To register, follow the registration link that you find on the right.
Cost of € 8 for those who register online (€ 10 for those who register on the day of the event). The fee is for sports competition only, assistance and refreshment at altitude. For lunch, those who wish can use the services of the "Chestnut Festival" with covered spaces and separate tickets (NOT INCLUDED IN THE REGISTRATION FEE).
To participate in the WALK "On the Ocre paths " and in the MINI VERTICAL, NO PAYMENT is required. (ONLINE REGISTRATION ONLY WELCOME).
For registration of children aged between 8 and 12, parents are kindly asked to fill in the appropriate form.
LOGISTICS
Bibs collection from 09:00 to 10:00.
Walk start at 09.30
The arrival area backpacks transport service leaves at 09.30
Race start 10.30 am – MINI VERTICAL start 10.35 am
Prize-giving of the first three absolute and prize draws from 14.00.
The DAVIDE CERINI prize will go to the youngest in ABSOLUTE which will reach the finish line.
IF THE WEATHER CONDITIONS ALLOW IT, A LIVE VIDEO CONNECTION WITH THE GOAL WILL BE MADE!
Sponsor